Forgotten Heroes Remembered
FORGOTTEN heroes of the First World War were honoured at a special ceremony on Saturday 21st July 2007.
A roll of honour in memory of 300 fallen soldiers whose names were left off Stalybridge's memorial in 1919 was unveiled at a service attended by their families. Stalybridge District Assembly organised the event to commemorate the 90th anniversary of the Battle of Ypres, where many of the soldiers died.
After the war, relatives of the dead had to submit the names of their loved ones to the registrar to be included on their local war memorial. Some men from Stalybridge were left off the memorial because their wives had remarried, or because their relatives had moved to other towns, emigrated, or died in the flu epidemic that swept the country in 1918. In other cases the dead men's relatives were too bitter about the war to submit their names, while a few families assumed names would be included automatically.
The story of these men was largely forgotten until author Kate Booth, of Millbrook, wrote a booklet called The Missing Men, which prompted local politicians to take action.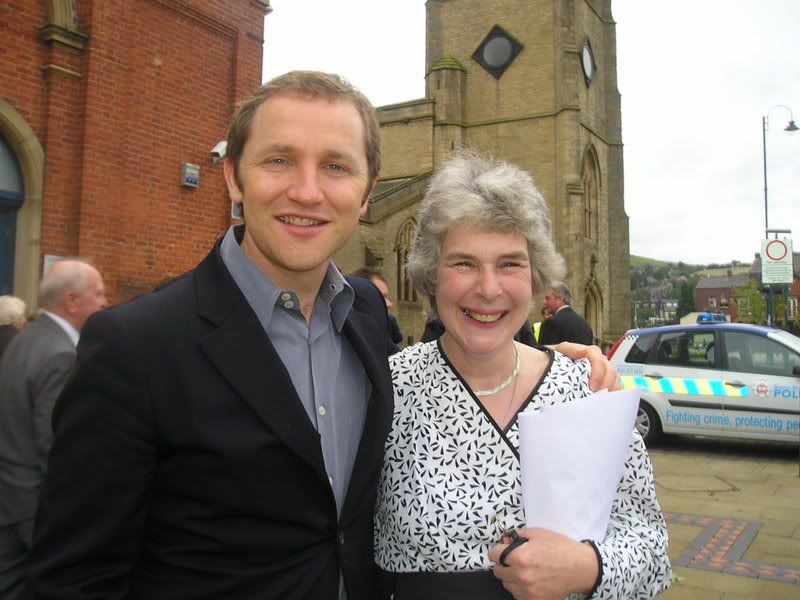 Kate with Stalybridge and Hyde MP, the Right Honourable James Purnell
Relatives of the men read out the names of all 300 men then gathered at the town centre service, conducted by the Rev Ian Stubbs, of St George's Church, Stalybridge, alongside members of the Royal British Legion. Stalybridge Old Band played the Last Post, and wreathes were laid at the town's civic hall and war memorial. The band then marched back to the civic, passed the statue of Jack Judge, to the tune of "Tipperary".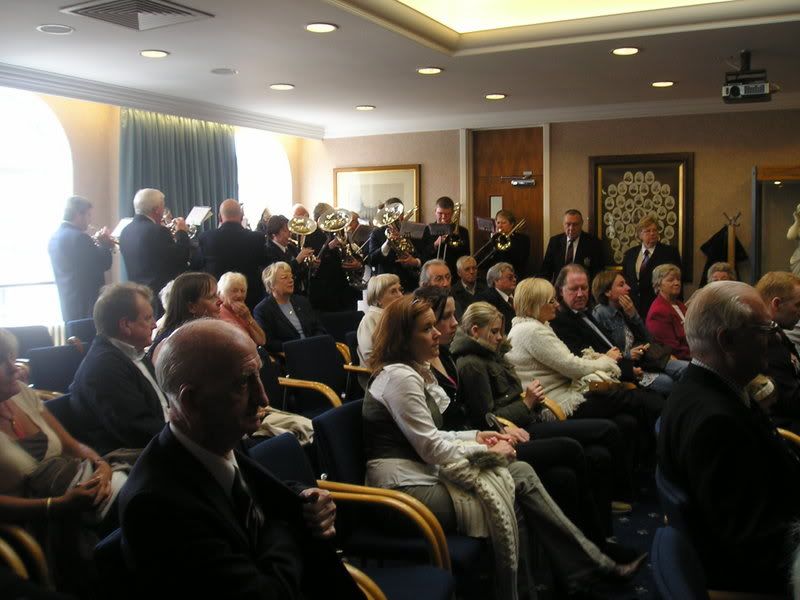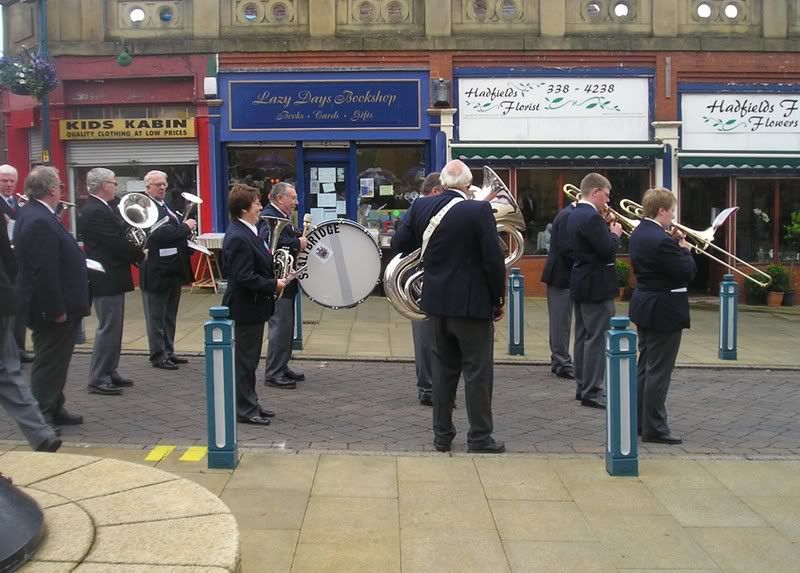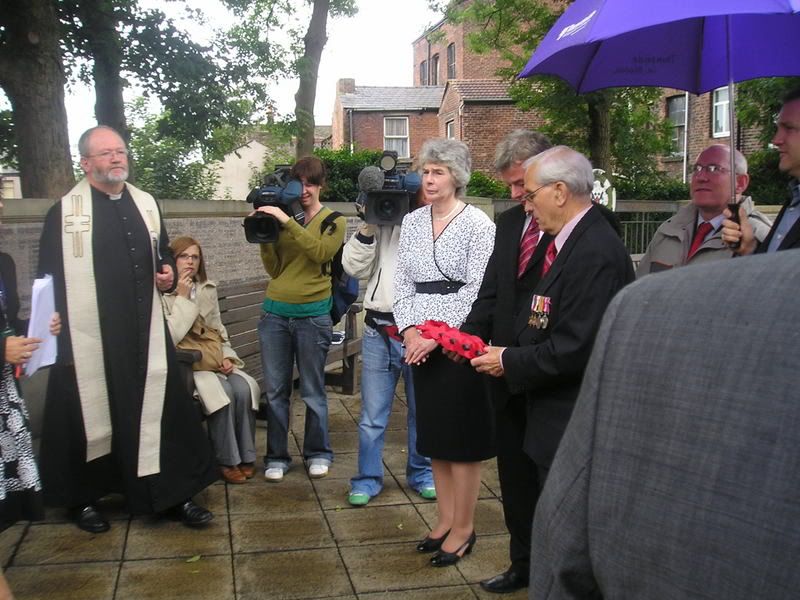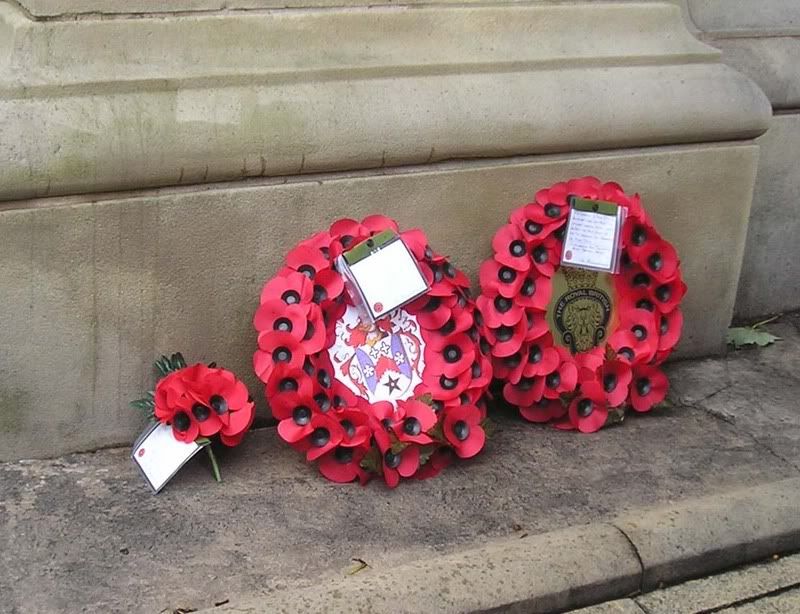 The roll of honour will be kept at Stalybridge Civic Hall.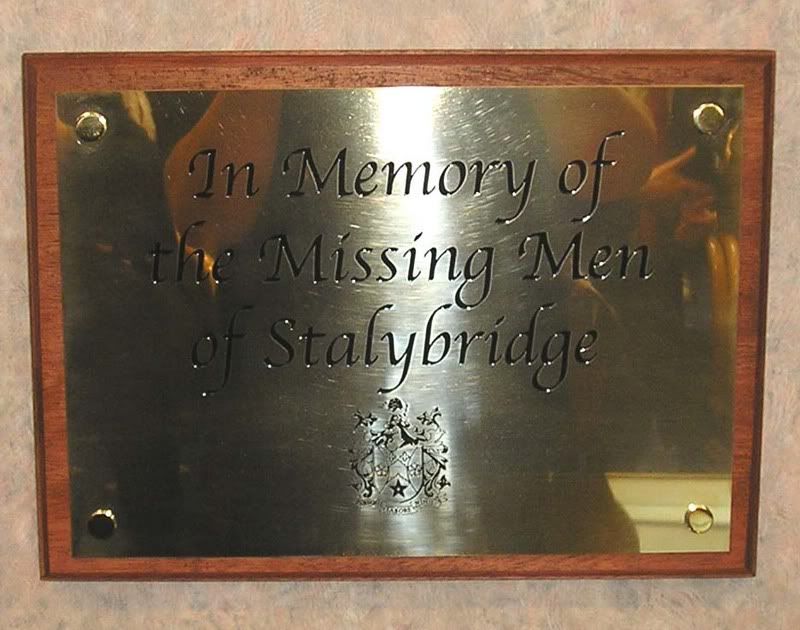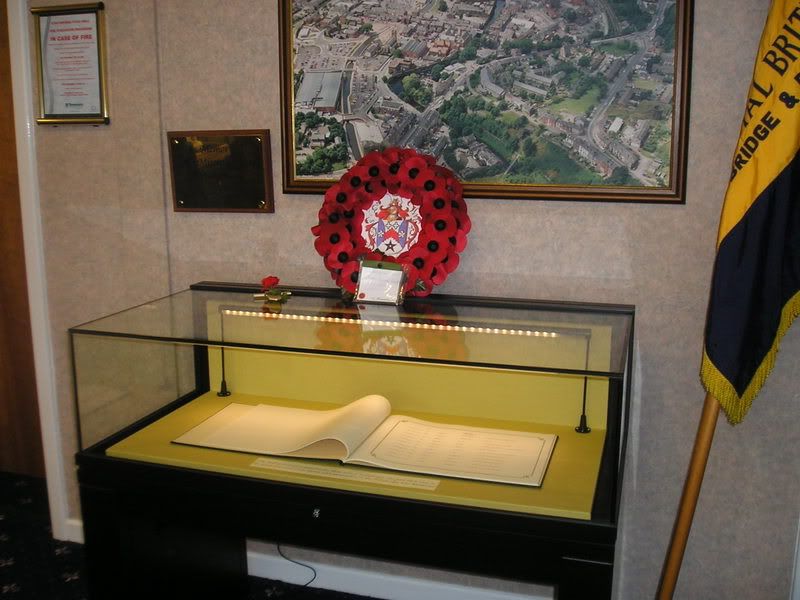 Very many thanks to Kate for her painstaking research and the staff at Staylbridge Civic Hall for arranging such a fitting tribute and to local politicians and District Assembly staff for their enthusiastic support in ensuring our local men are never forgotten.
Click Here to read all the names after visiting this page you will need to click on the back arrow of your browser to return to this page.