New Book Published September 4th 2008
'Smokestack to Urban Chic'
St Petersfield, Ashton-under-Lyne
The Story of St Petersfield (the area of Ashton around the Magistates' Court) from its beginnings in the 1820s to its recent transformation to ultra modern offices and apartments. It has been compiled by the 'History on Your Doorstep' group which meets on Thursday afternoons at Ashton Central Library. Its hundred pages are crammed with illustrations of buildings that have now disappeared, along with stories and memories of the Baths in Henry Square, the Shops, the Mills, Williamsons ticket works, the Murphy Riots of 1868 and much more.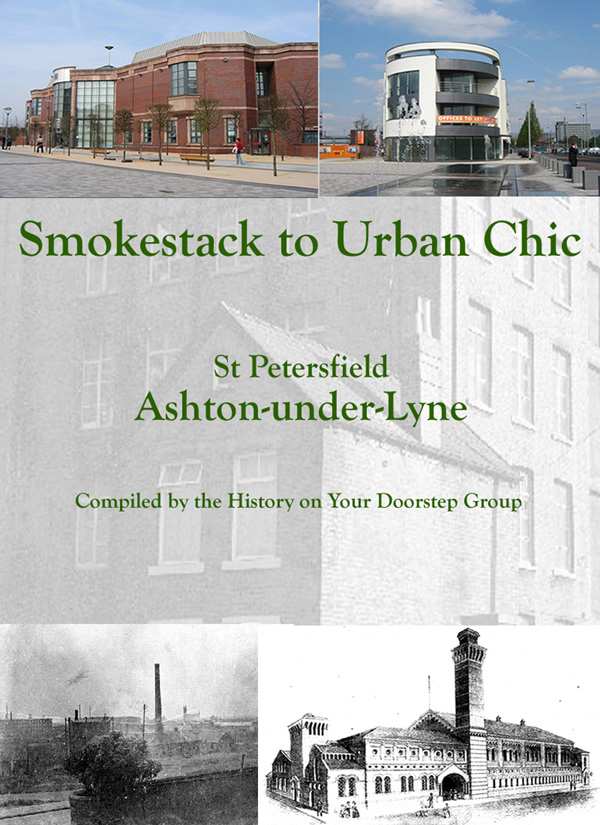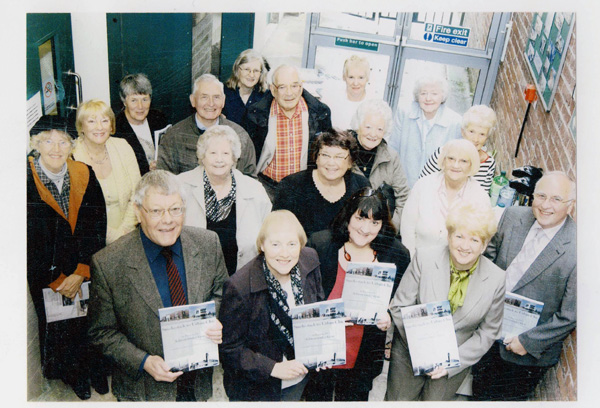 Copies are £10.00 and available from Mr W Johnson, click here for a printable application form
or from Ashton Local Studies Library, or Portland Basin Museum, Ashton.
All the proceeds from the sale of this book will be donated to the History Forum to help fund other projects.